R-NY-26 vacancy: Assemblywoman Jane Corwin, Iraq War Hero David Bellavia, the Tea Party(s), and more
February 20, 2011
GOP And Tea Party Clash In NY-26 (Updated)
Capitol Tonight Michael Johnson on February 20, 2011
Could this be NY-23 all over again?
Republican county chairs are meeting in Batavia today to interview the candidates seeking the party's nomination for the special election to replace Rep. Chris Lee. They are expected to vote on a candidate on Monday.
But that timetable is too quick for Tea Party activists in Western New York. They sent out a press release today asking for GOP county chairs to slow down, and give them a chance to hold a candidate forum the first week in March.
Word is, that the TEA Party are going to try back their own candidate if Republicans move ahead with an endorsement on Monday – which is expected to be Assemblywoman Jane Corwin.
In order to do that, they'd have to cut a deal to secure one of the other lines on the ballot, which are the Conservative Party, Independence Party, Working Families Party, or Green Party. Most likely they would look to the Conservatives. In that case we could have a 3 way race in the heavily GOP district, that could make a Democrat a more viable candidate.
And that means we'd start hearing the term "Scozzafavaed" again – in reference to GOP Special election candidate in NY-23, Dede Scozzafava, who was forced out of the race by conservative Doug Hoffman, but still got enough votes to sway the outcome in favor of Democrat Bill Owens.
Update: Liz B just spoke to Conservative Party Chairman Mike Long, who says it is "not a foregone conclusion" that they will back the Republican nominee.
Though, Long did say that front-runner Assemblywoman Jane Corwin would "be an acceptable choice." The conservative party has backed Corwin in previous Assembly races.
Long also says the only two candidates who have reached out to him are Corwin, and Senator George Maziarz, who is no longer in the running.
Long has not heard from Iraq War veteran David Bellavia, who is believed to be the TEA party's preferred candidate.
Here's the complete press release, that was sent out by Rus Thompson, a former advisor to Carl Paladino. One note, he is wrong about the timing of the special election. It has to take place between 30-40 days from when Governor Cuomo issues a proclamation. That said, Cuomo is under no legal obligation to issue a proclamation, so it could be a few months before voters head to the polls.
 
Thompson: Today the Republicans are again meeting at the South Beach restaurant in Batavia to interview candidates for the 26th congressional seat vacated by Chris Lee. It is my understanding that the republican leadership will then meet on Monday to announce their choice.
We at TEA New York are respectfully asking the republican leadership to hold off on picking their candidate and stop acting so hastily. The governor has not called for a special election as of yet. So why the rush? Cuomo could possibly do the same as Paterson did in the Eric Massa seat. Gov Paterson did not call for a special election but waited until the November election leaving the seat vacant for months. Either way, once a special election is called, it will take 90 days from that point for the election to happen. There is no reason to be in such a hurry to push a candidate. From the very beginning and within hours the republicans circled the wagons around Jane Corwin. Why? It has been stated over and over again that she can fund her own campaign, but there are others that are in the same position.
By acting so hastily the republicans are risking the possibility of a 3rd party candidate entering the race. The talk of a 3rd party line has been heard far and wide. We need to slow down before this turns into bidding war.
We are respectfully asking the republicans to hold off on announcing their candidate until the people have an opportunity to hear from all the candidates that are out there. This seat is NOT for sale, but that has clearly been the perception with the people. A Monday endorsement is premature.
We have tentatively set a date for a candidate forum where all the candidates can be heard and the general public will be invited. We are also working with TEA Party groups in the Rochester area that are planning on doing the same. TEA New Yorks candidate forum will be March 3rd 2011 at the Braunshidle Post in Kenmore, the same place we had the highly rated candidates forum last year.
Candidates so far that we have heard of are:
Kathy Weppner
David Bellavia
Jane Corwin
Barry Weinstein
Jack Davis
Kathy Hochal
Mark Poloncarz
All of the above are highly qualified to hold this position in Congress. There may be others. All of the above will be invited to speak to the people in the 2 forums.
This race is getting the attention of the national media, the national, state and local TEA Parties, Veterans orginizations, the NRCC and many others. The national attention will be big, we have to make sure that Western New York is represented in the best light. In many ways we are the laughing stock of the country. It is time to end this perception and prove to this country that we are leaders and take the new atmosphere in politics seriously. We here in WNY have been ahead of the TEA Party movement across the country, we started the tax revolt almost 6 years ago in Erie County, we set the trend that is now sweeping the state and country. We will be Silent no more!
THOUGH NOT WITH THE HARSH TONE OF LIUZZI BELOW, WE MUST ALSO REMIND YOU THAT HE IS RIGHT: RUSS THOMPSON, ALWAYS NOT SILENT,  DOES NOT REPRESNT ALL NEW YORK TEA PARTIERS. THE WEB SITE NAME MAY BE TEANEWYORK BUT THAT'S WHERE IT ENDS. HE IS ONE OF THE LEADERS OF THE TEA PARTY GROUP THAT IS ERIE COUNTY BASED, AND THERE ARE DOZENS AND DOZENS MORE BONA-FIDE REGIONAL TEA PARTY GROUPS OUT THERE.
NOW WHERE WE HAVE MET AND LIKE DAVE BELLAVIA, WHO NO DOUBT IS A FINE AMERICAN, PATRIOT, AND HERO, SO TOO DO WE KNOW JANE CORWIN AN SHE IS A FINE CONSERVATIVE REPUBLICAN STATE SENATOR WHO HAS DONE A GREAT JOB, AND HER ABILITY TO SELF-FINANCE IS JUST A BONUS. IT IS PERFECTLY ACCEPTABLE TO HAMMER ON A LIBERAL LIKE SCOZZAFAVA, AND SOME OTHERS THAT SHAMEFULLY CALL THEMSELVES REPUBLICANS TOO, BUT CORWIN IS BY NO MEANS ONE OF THEM. SHE IS PERFECTLY A TEA PARTY CANDIDATE, AS MUCH AS SHE IS A CONSERVATIVE AND A REPUBLICAN, ONE OF THOSE CASES THAT THE THREE COULD AND SHOULD WORK TOGETHER SEAMLESSLY ON. BUT IT SEEMS WITH RUSS THOMPSON, TOO OFTEN THE GOAL IS TO RAIL AGAINST THE REPUBLICANS JUST BECAUSE, IN SPITE OF WHAT'S IN THE BEST INTEREST OF THE TEA PARTY MOVEMENT. FORGET ABOUT THE THOMPSON MOVEMENT, THAT'S NOT OUR CAUSE! COME ON NOW, WOULD YOU REALLY RATHER MAKE POOR DECISIONS AND ALLOW A SEAT TO GO THE DCC"S CANDIDATE WHEN JANE CORWIN COULD OF HAD IT?
The process for the 26th Congressional is already starting to reach an all time low. Sunday we heard Russ Thompson claim that he ex officio speaks for the Tea's around the State. Look its bad enough when you have a decorated vet, while we honor the service of all vets decorated or not,  giving the impression because of his service he, et al. should be able to operate under a different set of rules.
Now we have a liar, drunk & much – much more in Thompson, who lied from day one, attempting to do the same thing. He was on the same Sunday AM radio show as Sam Hoyt, who claims to be an advocate for students, water does seek its own level, thats rhetorical.
Does it get any more comical than YNN Liz Benjamin's favorite topic Sam "lollipop kid" Hoyt talk about being an advocate for students. We  were all laughing out loud when Liz B  began a blog about Cuomo quoting Sam Hoyt. The article had absolutely not one thing to do with Hoyt.
Back to the point: If you do not like the process in the 26th change it; don't attack the candidates & or County Chairs, Democrat or Republican, for following the protocols as written in the election law. They make the call period. A criteria for getting the nod is the ability to raise money a lot of money fast, end of story. …
"It has been ten days since the sudden resignation of Chris Lee and the search for his replacement in Congress continues Sunday. Erie County GOP Chairman Nick Langworthy and six other GOP chairs from the other counties in the 26th district meet today in Batavia for final interviews with potential candidates like Assemblywoman Jane Corwin and others. Erie County's Democratic Chairman said they would have a candidate this past week but that did not happen as they confer with party officials in Washington. Meanwhile, New York Governor Cuomo  still has not declared the seat vacant. Once he has done so, a special election will take place." Published report
Joe Illuzzi
Meet Jane Corwin.com (Election Home Page)
FRONT RUNNER JANE CORWIN, FULLY COMMITTED TO THE TASK: "People in this part of the State deserve a Representative who knows not only what it takes to create jobs but has actually done it.  That's why we need a Representative who will fight to cut taxes, stop reckless Washington spending and create job opportunities for folks in Western New York. Those have been my guiding principles my entire career.  Because the stakes are so high for area taxpayers, I will be discussing a possible Congressional campaign with my family and Republican leaders throughout the 26thCongressional District and will have a decision in a couple of days. I know that with a Special Election looming in weeks, time is of the essence.  Should I decide to run for Congress, I can assure all concerned that my campaign would have the resources to win and keep this seat in Republican hands."   Jane Corwin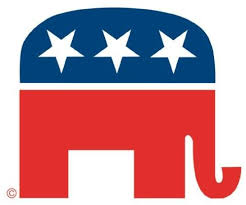 26th CONGRESSIONAL CHAIRS LAY OUT PROTOCOLS
The seven Republican county chairmen within the NY 26 district met Sunday  morning in Batavia, NY to lay out the process in which we willnominate a candidate.
Interviews and screenings will take place this week and final interviews will take place on Sunday, February 20th.  Final interviews will be conducted with the seven Republican county chairmen in addition to two representatives from each county's Republican Party leadership.
Interested candidates should provide a letter of interest and a current resume to their local county Republican Chairman in order for their candidacy to be considered. …
 
Look at Jane Corwin's record in her first term in the Assembly; she is very pro active & engaged. The woman has a finding. One just has to step above the fray realizing that she is not just a pretty face with money. The facts just the facts! …
 
 
The Department of State received Mr. Lee's resignation early this morning. The Governor will take the appropriate steps to ensure New Yorkers in the 26th district are fairly represented in Congress." Of course there is no appointment. The Governor calls a special election.
ED RATH NOT RUNNING IN THE 26TH: Citing family & business considerations ED Rath has taken himself out of the race in the 26th. We hold that as of today the GOP's best hope of retaining the seat are with Corwin. Rath though is a class guy at least we still have him on the Erie County Legislature where he has done a great job.
DEMOCRAT ERIE COUNTY CLERK KATHY HOCHUL?
UPDATE:
Chairman Lenihan says the DCCC was in town for four days interviewing candidates & left. Candidates hoping for DCCC financial commitment to the race. If its Corwin (R) I doubt whether Washington will get involved.
Look given the GOP overlay, Corwin's Assembly record & her ability to self finance, which is critical, she will get the nod.
Meanwhile RUMORS  are circulating that Hochul will not run? …
"Washington Democrats are in Western New York trying to determine if they have a shot at capturing the congressional seat vacated last week by Republican Rep. Chris Lee of Amherst. Their decisions are eagerly anticipated by potential candidates and party leaders looking to Washington for the millions of dollars that could be necessary for a Democrat in a district where Republicans enjoy an enrollment advantage and a front-running candidate with the money to get the job done.
"Nobody is arguing that it won't be a tough district. But we have some candidates who would run hard if everybody is on board." Chairman Len Lenihan
Hochul, who spoke with committee representatives over the weekend.
"I'm a big Notre Dame football fan, and I know the strategy of coaches who like to downplay expectations. I suspect that's what's going on here."
Hochul said Monday she is probably a few days away from deciding whether to enter the race but is sounding more and more like a candidate. She said she is emphasizing to local and national Democrats her Washington experience as a legislative assistant and staff attorney to former Rep. John J. LaFalce, D-Town of Tonawanda, and former Democratic Sen. Daniel Patrick Moynihan, D-N.Y.
Erie County GOP Chairman Langworthy: "I believe he Cuomo should declare the vacancy as soon as possible. What Governor Paterson did to the citizens of the Southern Tier and Western New York last year and left them without a representative walking the halls of Congress was atrocious and it was an embarrassment. And if the governor would be kind enough to call the election as soon as possible, we should be able to seat a new member of Congress within the next 60 days."
 Authentic hero of the Iraq War. David Bellavia is running in a special election to fill the vacancy left by disgraced Rep. Chris Lee (R-NY-26)
 February 17, 2011 at 12:25pm in Patriots For America – New York
David Bellavia speaking at Vets for Freedom Vets on the Hill

This time, he's doing it at home. Full disclosure, I am an unpaid volunteer for Warrior Legacy Foundation, which was founded by David and Matt Burden from Blackfive, and I have met David and consider him a friend.
We have a rare and immediate opportunity to replace a disgraced politician with an authentic hero of the Iraq War. David Bellavia is running in a special election to fill the vacancy left by disgraced Rep. Chris Lee (R-NY-26) who resigned last week after shirtless photos he sent to a woman surfaced.
Staff Sergeant Bellavia is the real deal! He was nominated for the Medal of Honor and Distinguisehed Service Cross and was awarded the Silver Star for his actions during the Second Battle for Fallujah. He also received the Bronze Star, three Army Commendation Medals and two Army Achievement Medals.
Bellavia's heroics in Fallujah were the subject of a Time Magazine cover story and he was an honored guest of the President at the 2006 State of the Union. He is also the co-founder of Vets for Freedom and the author of the best-selling book House to House.
As a decorated veteran, David Bellavia has demonstrated selfless service to country. As a principled conservative he is right on the issues. The special election will be held in just a few weeks and we need to make sure that this dynamic and honorable man has the resources he needs to win.
So please, no matter the size of your contribution today – be it $10, $25, $50, $100 or more – I know every dollar will make a difference toward victory.

Warmest Regards,
Kieran Michael Lalor
Founder, Iraq Veterans for Congress PAC
Iraq Veterans for Congress PAC (IVC) is a federally registered political action committee supporting the congressional campaigns of conservative veterans. IVC looks for veterans who are determined to become a voice for our troops, military families and hardworking patriotic Americans who believe that our country, our Constitution and our way of life are worth fighting for. IVC was founded in 2007 by Kieran Michael Lalor, a Marine Corps Veteran of Operation Iraqi Freedom.

A Bellavia flashback:
Gateway Pundit: Vets For Freedom Founders Board Anti-"Bush Legacy" Bus– Confront Staff For Showing US Soldier Snuff Films! (Video)

August 28, 2008
Vets For Freedom Chairman Pete Hegseth and Vice-Chairman/Founder Dave Bellavia hijacked the anti-"Bush Legacy" bus this morning at the Pepsi Center in Denver, Colorado.
The two patriots from the bipartisan Vets For Freedom just got back from a recent visit to Iraq. They attended the DNC Convention this week to tell Democratic politicians about the great success of the Bush Surge in Iraq.
Obviously, this was not an easy week for the two VFF Founders.
They were not pleased to hear that the "Bush Legacy" bus is traveling the US promoting anti-Bush propaganda and that part of that propaganda includes showing US soldier snuff films taken by insurgents in Iraq!
Outrageous! It's one thing being antiwar or anti-Bush…
It's another thing to show enemy propaganda of attacks on US soldiers!
** It is telling that according to Dennis Prager, who is at the DNC Convention, no speaker has yet mentioned Iraq. Hat Tip Bruce Kesler